Rio de Janeiro may be the most famous city in Brazil, but the country's capital is Brasília, a city built on purpose – to serve as the country's new capital city. It was founded on April 21, 1960, and nowadays Brasília is estimated to be Brazil's 4th most populous city. There are many fascinating facts about this major Latin American city, so let's dig in:
A planned city
Brasília was planned and developed by Lúcio Costa and Oscar Niemeyer in 1956; the idea was to move the capital from Rio de Janeiro to a more central location. The place chosen was an empty plateau in the country's heartland, free from the ballast of slums, colonial legacy, and baroque and classical architecture. The clean, futuristic look of the city is attributed among others to its landscape architect, Roberto Burle Marx, who envisioned a city the shape of an airplane and representing the epitome of rational planning.
It is a UNESCO World Heritage site
Brasília was given this prestigious status in 1987 due to its modernist architecture. It is a cultural type of World Heritage Site, for the Latin America and the Caribbean region, with reference no. 445. Some of the reasons why the city was awarded this title include being "a singular artistic achievement, a prime creation of the human genius, representing, on an urban scale, the living expression of the principles and ideals advanced by the Modernist Movement and effectively embodied in the Tropics through the urban and architectural planning of Lucio Costa and Oscar Niemeyer" and representing "a unique example of urban planning brought to fruition in the 20th century, an expression of the urban principles of the Modernist Movement as set out in the 1943 Athens Charter, in Le Corbusier's 1946 treatise How to Conceive Urbanism", as described on the UNESCO website.
It was not a new idea
The idea of a more regionally neutral federal capital dated since 1827, when José Bonifácio, an advisor to Emperor Pedro I, presented a plan for a new city called Brasília. However, the plan was not executed. Some years later, the Italian saint Don Bosco had a dream in which he could see a futuristic city placed roughly on Brasília's location. In order to cherish this legend, many references of Bosco are found today throughout the city, with one church parish in the city bearing his name.
Not friendly to pedestrians or to those who enjoy walking
The airplane-shaped city was developed in an era when Brazil started its love with air travel. The wings were designated as a living space for bureaucrats, and the fuselage hosted the new ministries where they would work. The buildings designed by Niemeyer were described as "hauntingly beautiful" and "absolutely magical" by British architect Norman Foster. However, these vast spaces have not been created for wandering by, but rather for being crossed in motorcar. Some experts say that Brasília cannot be really considered a city, because it doesn't have the necessary anthropomorphic ingredients, such as messy streets, and people living above shops and going to nearby offices. Instead it is seen by many as an "office campus for a government". The feeling most people have in Brasília can be described like this: "It's difficult as a pedestrian – it doesn't always feel like it's on a scale designed for humans." Lucy Jordan, journalist
Everything is zoned
If we look at cities developed the traditional way, we see all kinds of facilities and buildings scattered throughout their territories, and spaces with different functionalities alternate to create diversity. On the other hand, Brasília is built based on two principal components, the Monumental Axis (east to west) and the Residential Axis (north to south), forming together a cross that symbolizes the conquest of this new place. The Monumental Axis includes ministries, the national congress, the television, and the radio tower. The Residential Axis was designed for areas with a more intimate character and dedicated to housing, commerce, schooling, churches, recreation spaces, and so on. If you feel overwhelmed by the rational planning and order, you can find the ordinary city life outside central Brasília, where elements such as plazas, children playing, and people selling things at the street corner are present in spite of the original plan of building a city free from the vestiges of the past.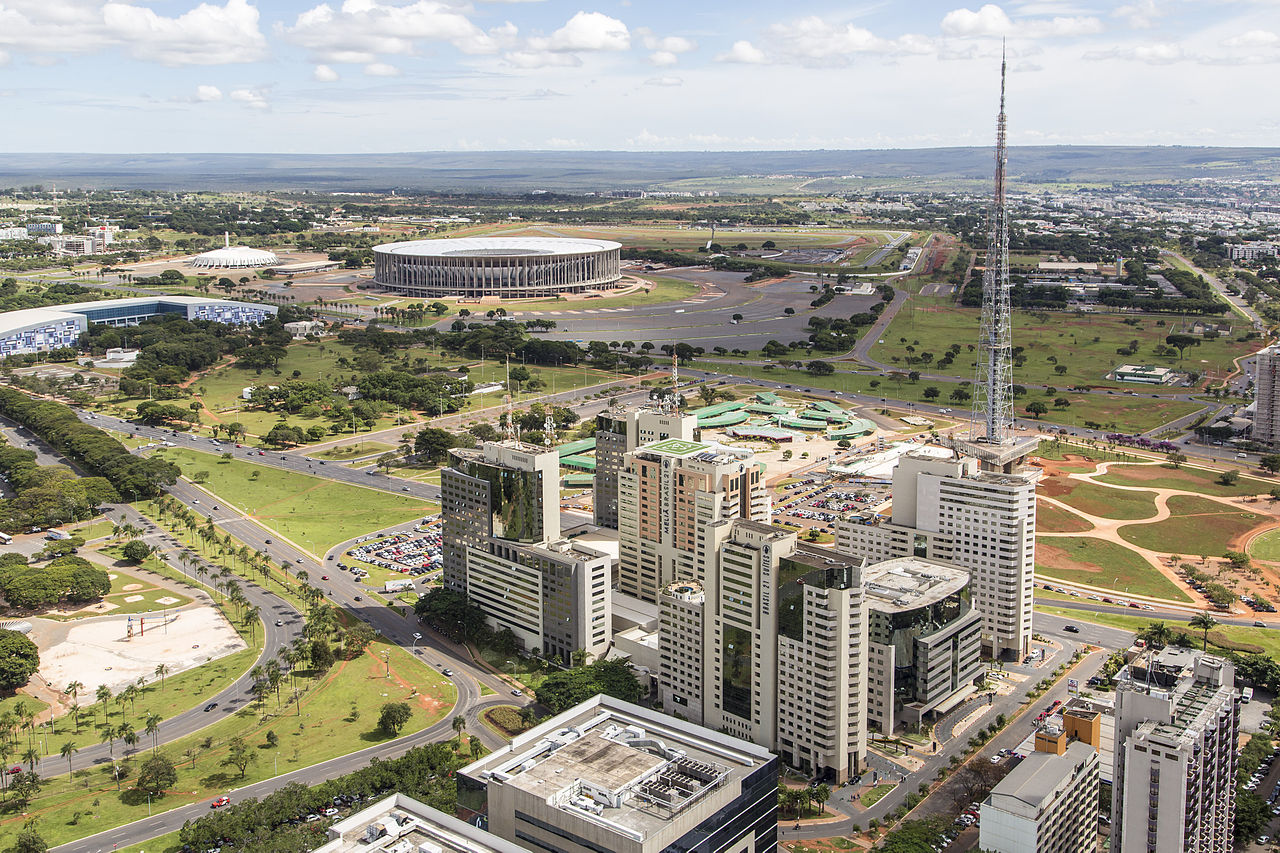 Its development is actually a problem
If you've been paying attention to the idea of city planning behind Brasília, you must have noticed a big issue. The city was ready-made to serve a utopian ideal, but what happens when the population grows and the designed living spaces become overcrowded? This is exactly what happened – the city designed to hold around 500,000 people grew to a population of over 2.5 million, and the apartment building complexes designed inside the city are now affordable only to the rich. The poor were pushed towards satellite cities and shanty towns – not exactly what the city's creators had envisioned in the first place. It seems like the city has been created without taking evolution into account.
Niemeyer defends his creation
Some would hurry to declare Brasília a failure, but the city's creator has a different opinion: "If you go to see Brasília, the important thing is this: you may or may not like the buildings, but you could never say you had seen something similar before. Those fine columns, the buildings like feathers touching the ground, all that creates an effect of surprise. I don't take too much notice of the criticisms that people make. The project is done. Like everything else it has good points and bad points. People who criticize are either doing so out of envy or because they have nothing better to do." Other voices say that people should have patience before judging a place just a few decades old, when other major cities in the world have a history of thousands of years.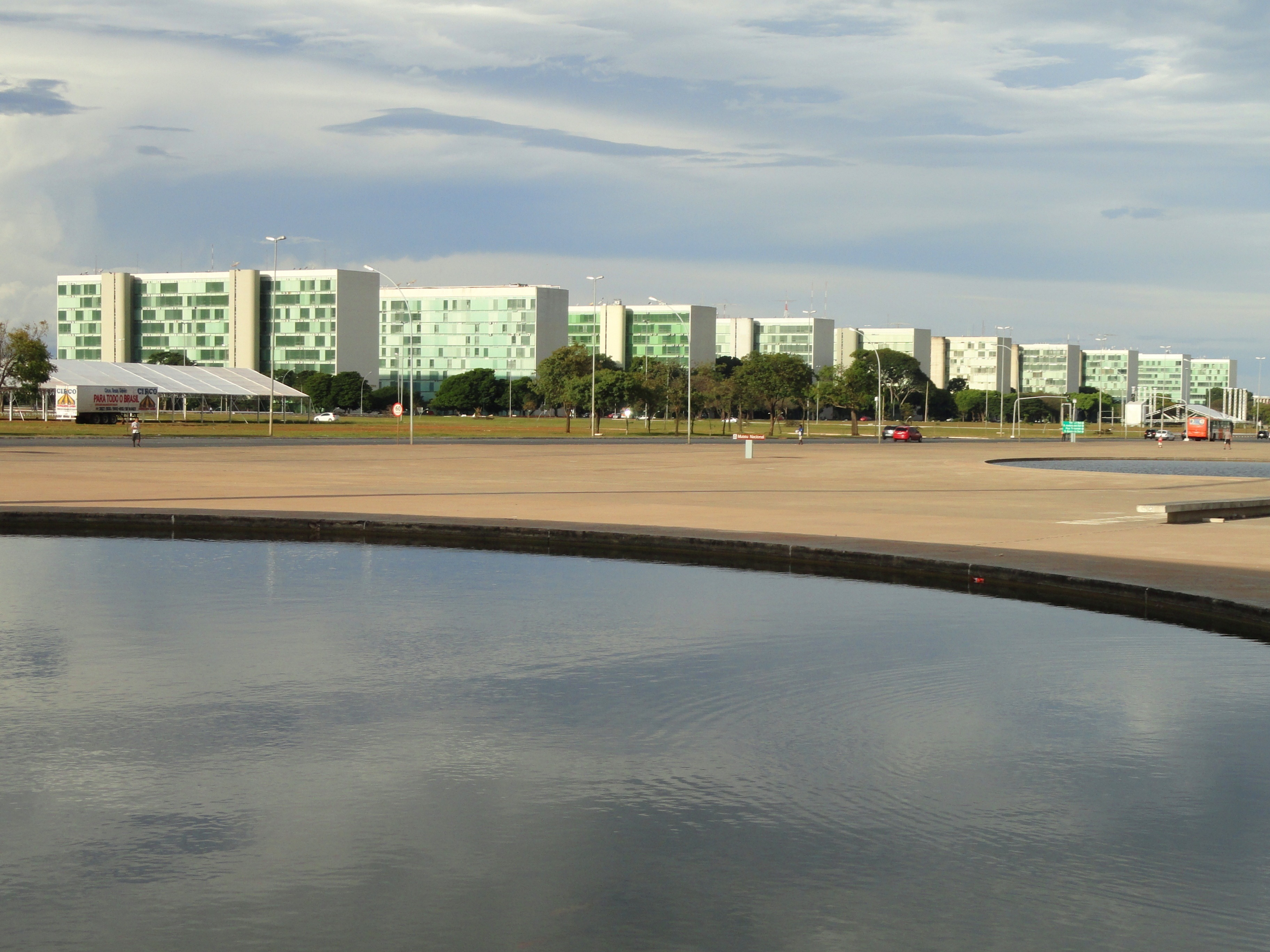 All things considered, you may not enjoy the perspective of living in a city like Brasília, but the planned capital of Brazil is definitely a place to visit, for a unique and surprising experience!
Related Posts